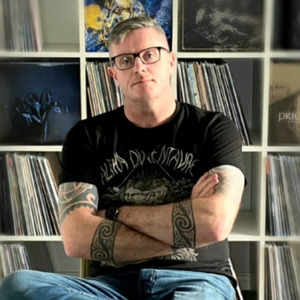 Pat O'Regan
Co-Host of The Metal Cell Podcast
Pat O'Regan has hosted one Episode.
March 10th, 2022 | 1 hr 45 mins

#album, #app, #apple, #applemusic, #check, #headbang, #heavymetalmusic, #heavymetalpodcsts, #instudio, #irishmetal, #irishmetalgigs, #irishmetalinterviews, #itunes, #listening, #live, #liveradio, #lthemetalcellpodcast, #metalinterviews, #metalmusic, #metalpodcast, #metalreviews, #metalshow, #music, #musicpress, #newmusic, #nowplaying, #playlist, #playlists, #premium, #radio, #song, #songs, #soundcloud, #spotify, #spotifyplaylist, #subscribers, #supportirishmetal, #supportyourlocalmetalscene, #twitter, #youtube

We get an in-depth account from singer Alan Averill about Primordials steady rise to selling out venues around the world; headlining festivals across Europe where their fans will travel thousands of miles to see them, along with some fantastic insights into his creative process as the bassist and vocalist of his other band Dread Sovereign. There's certainly a fortitude and mental strength to survive thirty one years in Primordial as their lead vocalist, Alan shares plenty of tales of gigs, fights and general views on the metal scene. Hope you enjoy it. Richie.